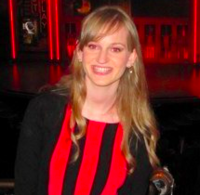 Filed by Orli Matlow

|

Jul 19, 2016 @ 11:29am
Today in "Facebook community standards are strangely enforced," an Australian singer was banned for posting about her period, the phenomenon that affects a large percentage of the human population. Singer Melody Pool (hehe, a singer named melody!) was shut out of her account for 24 hours after posting a pretty basic reference to menstruation.
"Does anywhere deliver codeine to you because lady blood moon is waging war upon me," she posted on her private page, not even subjecting her fans to such a devastating image.
Thanks for deleting my post about period pain & not allowing me to post for 24hrs @facebook oh yeah & for the disgusting hit of oppression

— Melody Pool (@melodyjanepool) July 17, 2016
I'm dumbfounded that a NORMAL BODILY FUNCTION is "inappropriate"?! Are you kidding me @facebook ? I can't even message anyone

— Melody Pool (@melodyjanepool) July 17, 2016
Pool believes that it's one of her Facebook "friends" (clearly not a real friend) who reported such a statement.
Revolting form @facebook I am really mad and insulted that you consider being a woman 'inappropriate'

— Melody Pool (@melodyjanepool) July 17, 2016