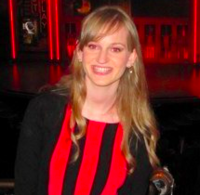 Filed by Orli Matlow

|

Jul 20, 2016 @ 8:54am
Twitter has officially and "permanently suspended" Milo Yiannopoulos​, known as a Breitbart tech editor to some and a notorious, vicious troll to others.
The conservative blogger, according to The New York Times, "rallied and directed" hundreds of trolls in a campaign that left comedian Leslie Jones's page inundated with racist hate speech, which happens to violate Twitter's code of conduct.
Jones' harassment prompted her to leave Twitter, but not before it started a discussion on abusive language that made it all the way to Twitter's top guy, CEO Jack Dorsey.
Before she left, Jones and Yiannopoulos, on his account formerly known as @Nero, did exchange messages.