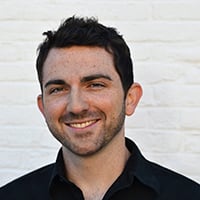 Filed by Chip Dwyer

|

Sep 30, 2015 @ 8:28pm
Peeple is an app that lets you rate humans, just like you would rate a restaurant or bar on Yelp. It will allow you to rate anyone on a star scale of one to five. What could go wrong?! To review someone, you must be 21 and have a legitimate Facebook account, and reviews then appear publicly under your real name. Raters must confirm how they know a person in one of three categories: personal, professional or romantic. To add a rating for a new person on Peeple, you must have that person's phone number. Positive ratings post immediately, whereas negative ratings are queued for review in case of disputes (presumably you get a notification that someone said you suck). If you haven't registered for the site, your profile only shows positive reviews. So just stay off the app and you'll look like a saint.
The app is a startup founded by Julia Cordray and Nicole McCullough. Julia comes from a sales and recruiting background, and Nicole is a mother and homeowners association board member that wanted a better way to vet people she interacted with in her community.