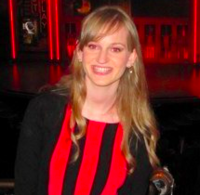 Filed by Orli Matlow

|

Apr 29, 2016 @ 11:00am
Rae Votta is a writer over at The Daily Dot, who recently discovered a treasure trove of messages from her mother. Rae's mom, Nancy, has been tweeting messages intended for her daughter for years. Evidently, she either thought they were texts or direct messages.
R u sleeping now!!! U miss your mom:)

— Nancy Votta (@nancyvotta) April 17, 2015
R u asleep. David stayed and cleaned out all his sports shirts!! Just left

— Nancy Votta (@nancyvotta) April 10, 2013
"My mom doesn't know it, but she's the queen of subtweets. She's a whole subtweet feed just for me. My mom is my own personal troll," Votta wrote, "I discovered an amazing run of tweets dating back to 2014 until now. So trying to work backwards and decipher what my mom was subtweeting me about is now my new life's work."