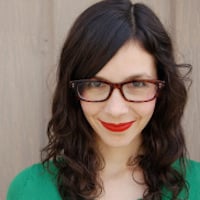 Filed by Meg Favreau

|

Feb 01, 2016 @ 7:40pm
No matter how good a person looks in a selfie, nobody looks good taking a selfie. And while much of the annoyance with dumb selfie-taking is directed towards women, like the selfie-taking sorority girls who got made fun of at a baseball game, men can look stupid taking selfies too. Today's reminder of that is Selfie Bro, a guy who looks like an 80s movie villain who did some slick seflie work at a recent Davidson game:
Those eyebrows! That hair! The open Hawaiian shirt that makes him look like a dad on vacation! You could feel bad for being amused about Selfie Bro's selfie work, but remember: he's an attractive blond white dude. He'll probably be just fine.