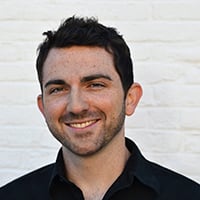 Filed by Chip Dwyer

|

Jun 20, 2016 @ 10:01am
A man in Sydney, Australia, has pled guilty to making sexual threats on social media, a rare win for those who hate the usually anonymous, hateful trolls all over the web. Zane Alchin, 25, entered the plea on Monday for using a telecommunications service for harassment. He was charged in October after posting multiple derogatory and threatening public comments on Facebook. It all began when a friend of his posted a screenshot of a woman's Tinder profile.
In August, Chris Hall posted the Tinder profile picture of Olivia Melville, in which she included the quote: "The type of girl that will suck you dry and then eat some lunch with you," which are lyrics from a Drake song:
Olivia asked that he remove her picture from his Facebook page, and he refused. That's when a friend of Olivia, Paloma Brierley Newton, joined the comments and also asked that it be removed. Zane Alchin then jumped in the frey and began posting sexual threats directly in response to Newton. Warning, these were extremely disturbing.
They included the lines: "You know the best thing about a feminist they don't get any action so when you rape them it feels 100 times tighter." And, "I'd rape you if you were better looking."