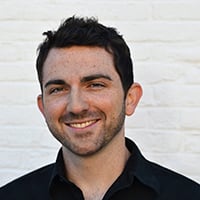 Filed by Chip Dwyer

|

Mar 17, 2016 @ 11:48am
Speaking to a crowd at this year's South by Southwest festival, YouTube co-founder Steve Chen said the original intent of YouTube was to be a video dating website. It's difficult to imagine now, but the original vision of YouTube was to digitize the old school VHS video dating services, in which people would record a profile about themselves in hopes of finding a match. Here's what Chen revealed, according to CNET:
We always thought there was something with video there, but what would be the actual practical application? We thought dating would be the obvious choice.
When they launched the site with that purpose, no one was interested. After five days, not one single (single) person had uploaded a video. So Chen said he and the other co-founders, Chad Hurley and Jawed Karim, decided to change course, and that's when they changed history:
Okay, forget the dating aspect. Let's just open it up to any video.
This was the first YouTube video they uploaded, featuring Karim at the zoo:
https://youtu.be/jNQXAC9IVRw