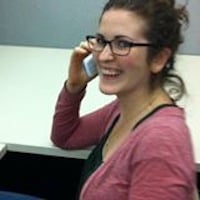 Filed by Shira Danan

|

Jul 18, 2016 @ 8:43am
An extremely unscientific survey of British people—who, quick reminder, also recently voted for Brexit—has determined that women should stop wearing skinny jeans at age 47. Retire Savvy, the venerable research institution behind this important finding, asked 2,000 Brits the ages at which people should stop doing various activities—from wearing bikinis to learning new technology.
Here are the ages at which people who took the time to respond to an internet poll think you should stop doing things:
Stop taking selfies at 34
Stop getting tattoos or piercings at 38
Stop wearing mini skirts at 39
Stop watching reality TV at 41
Stop going to nightclubs at 44
Cut your hair short and stop wearing bikinis at 46
Stop wearing skinny jeans at 47
Stop using Facebook at 49
A Retire Savvy spokesperson clarified to Metro that "in our community we often hear from people in their late 40s, 50s and even 60s who enjoy doing many of the things the nation thinks they shouldn't" and added that, "As far as we can see, age is just a number." In other words, Retire Savvy is just trolling everyone, and frankly, they're far too old for that.