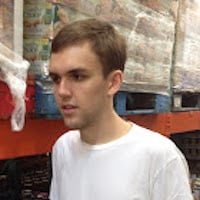 Filed by Bijan Samareh

|

Nov 11, 2015 @ 12:20pm
Bloomingdale's has apologized after publishing a super uncomfortable advertisement suggesting that you celebrate Christmas by acting like a date rapist. The ad was published in their holiday catalog and features a somewhat creepy-looking dude next to a laughing woman with the message, "Spike your best friend's eggnog when they're not looking." People were quick to condemn it on social media:
Bloomingdale's gave a statement about the ad to Tech Insider, in which the company apologized:
In reflection of recent feedback, the copy we used in our recent catalog was inappropriate and in poor taste. Bloomingdales' [sic] sincerely apologizes for this error in judgment.