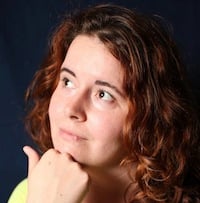 Filed by Aimee Lutkin

|

Oct 27, 2015 @ 4:19pm
This segment from Fox and Friends is so bafflingly sexist and creepy, it feels like they're just deliberately trolling anyone who still cares anymore. If you didn't see it, a woman ranting about how "leggings ain't pants" went viral earlier this week, and everyone just loved the sassy down-home truth bombs in it. In the clip below, host Steve Doocy has assembled a panel of "esteemed fathers" to look at women who are not their daughters and decide whether they'd let their female children wear leggings. But then grown women who dress themselves without anyone's permission come out, the guys kind of get horny over them, and some Freudian stuff goes on. Watch and feel your jaw drop:
Incredibly, Willie Robertson of Duck Dynasty actually comes out looking relatively liberal, in the sense that he doesn't seem to actually give two sh*ts what the women in his family wear. On the other hand, he's also the only one wearing a bandana. Fox's Arthur Aidala grills his co-panelist about the fact he allows his girls who are still in diapers to wear leggings, asking "Look into the future, what's gonna happen!" Hopefully, they won't still be wearing diapers, sir, and can also pick out their own damn clothes.