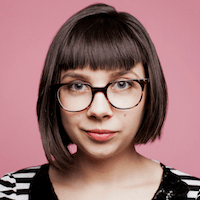 Filed by April Lavalle

|

Jun 23, 2016 @ 2:12pm
The internet is riddled with endless makeup transformations, but no one does it quite like special effects makeup artist Lucia Pittalis. She probably has one of the most diverse portfolios of celebrity transformations on the web. Pittalis is not interested in teaching you how to do winged eyeliner or any of that baby stuff, but she will show you how to transform into Iggy Pop or Keith Richards.
Pittalis' works doesn't conform to gender, age, or what's popular. Usually makeup artists skip over celebrities like Hulk Hogan and Gene Wilder, but Pittalis doesn't, and that's why her work is so damn cool.
A photo posted by Lucia Pittalis (@lucia_pittalis) on