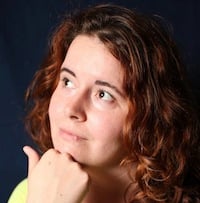 Filed by Aimee Lutkin

|

Sep 11, 2015 @ 11:45am
1. A jeweled mask that covers your mouth.
https://instagram.com/p/13iylalskK/
We cannot "make this work."
It's no shock that runway fashion and beauty trends aren't practical, but damn! They look so enticing! Especially when Instagramed. New York City Fashion Week began yesterday, flooding the streets with people who don't have to worry about how functional their shoes are, since they're expensing cabs everywhere. The rest of us have to settle for scrolling through awesome pics of looks we couldn't pull off if we lived to be a thousand. These are all the styles you will definitely not be rocking for NYFW.
2. Wearing as many clothes as possible in the ocean.
https://instagram.com/p/5fADs4iOVn/
3. Really tall underwear for people who never have emergency poops.
https://instagram.com/p/4E9oVMlstN/