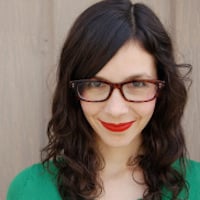 Filed by Meg Favreau

|

Jul 22, 2015 @ 8:55pm
You step through the mist — who's there? It's a 22-year-old bro breathing as deeply as he can, while his friends yell "Chug! Chug! Chug!"


British duo Bompas & Parr describe themselves on Twitter as "Jellymongers and Architectural Foodsmiths;" I describe them as "Some guys whose website is broken." They're currently working on a pop-up bar in London called Alcoholic Architecture that features a "fully immersive alcohol environment," consisting of a "cloud... entirely composed of fine spirits and mixer at a ratio of 1:3 and made using powerful humidifiers to super-saturate the air — alcohol enters the bloodstream through primarily the lungs but also the eyeballs."
Yes, that's right, not only can you get drunk by standing in an immersive cocktail cloud, but you can get drunk partially through your eyeballs. The future has arrived, and it looks glorious! Wait, I think it looks glorious. My eyeballs are drunk.
If you believe Instagram (which I ALWAYS do), the bar will also feature an albino snake in the women's room:


And because being eye- and lung-drunk is not enough, the bar will also be an actual, regular bar with "elegantly balanced, refined and luxurious conventionally served drinks that guests can take back into the cloud." Is it still considered double-fisting if you are breathing one drink while sipping another?