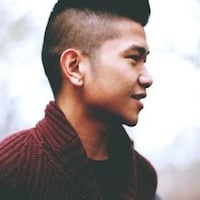 Filed by Keith Estiler

|

May 20, 2016 @ 2:20pm
William Rose butcher shop in London decided to take a blunt approach on the recruitment for their Saturday staff. The shop placed a job ad on their window for passersby to peruse, and many people weren't happy with the extremely frank requirements. So if y'all are looking to chop some organic and free range meat at their specialized shop, do make sure you are not a bunch of "emotional wrecks" or "mummys boys."
Unsurprisingly, the job ad was posted on a Facebook page called "Shit London," last Sunday. It reads:
Saturday staff required,

No drama queens,

No drunks,

No drug addicts,

No emotional wrecks,

No mummys [sic] boys,

No scruffs.

Hard working YES.
Of course, it prompted a slew of angry comments, with a majority pointing out how the shop's boss is so full of himself: