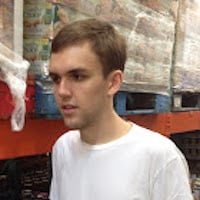 Filed by Bijan Samareh

|

Sep 29, 2015 @ 9:02am
If you get mind-meltingly drunk and don't post about it somewhere on social media, did it even really happen? It did, but not having the evidence makes it so much easier to lie to yourself. This, on the other hand, is a collection of people who should really either cut down on their drinking or their smartphone addiction.
1. This drunk cinephile.
---
2. This drunk who can rely on the kindness of strangers.
---
3. This basic bar-fly.
---
4. This guy who was either really drunk or kind of racist.
---
5. This new werewolf.
---
6. This idiot (who later got arrested).

---
7. This drunk caretaker.
---
8. This morbid drunk.
---
9. This modern-day merchant.
10. This drunk Bear Grylls.
11. This "dirty slut."
12. This scavenger.
13. This confused one-night-stand-er.
14. This sleepwalker.
15. This chef.
16. This accidental philosopher.
17. This enabler.

18. This performance reviewer.

(via lamebook)
19. This drunk mom.
(via Twitter)

20. This homeless person puncher.

(via lamebook)

21. This guy who needs a translator.

I hope he left a yelp review of their delicious toilets. (via BuzzFeed)
---
22. This drunk zoo store employee.
(via lamebook)

23. This blind drunk.

(via reddit)

24. This phone-damager.

(via lamebook)

25. This closet drunk.

(via lamebook)

26. This time traveler.

(via lamebook)

27. This real-life Incredible Hulk.

(via lamebook)