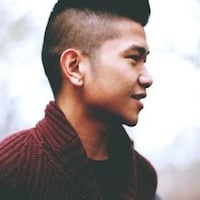 Filed by Keith Estiler

|

Mar 08, 2016 @ 10:25am
Sometimes restaurants do unforgivable things to devoted customers, but there are also definitely times when customers flat out suck at being customers. One restaurant owner in the U.K. laid the smack-down on a few patrons who thought they could get away with being rude to one of his employees. Mike Jennings, who owns a restaurant called Grenache, posted a powerful message on Facebook to stand up for a 45-year-old waiter, Andy Foster, who has autism.
https://www.facebook.com/grenacherestaurant/photos/a.433683533363278.104215.102141586517476/1078876725510619/?type=3&theater
"Thoughts on an incident which occurred last night... Totally unacceptable," the owner captioned his photo. "Strongly worded but we need to get our point across. #equalopportunities."
According to the Facebook post, the customers asked Jennings, "What is wrong with him (Andy Foster)?" and "Why did you give him a job?"
The customers, who apparently suffer from a disease called being dicks, still inquired for another server even after Jennings told them that Foster had autism.
Foster told the Manchester Evening News that he knows he wasn't in the habit of giving customers terrible service, because he had just received a huge tip from another table. "I try not to take it personally because it has happened so many times in the past I have just got used to it," he said. "The customers said they didn't know I was autistic, but I shouldn't have to walk around with a T-shirt on explaining it."