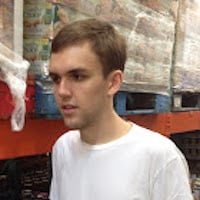 Filed by Bijan Samareh

|

Sep 11, 2015 @ 5:50pm
The Lockhart is a new bar that just opened up in Toronto.
The bar is named after Gilderoy Lockhart, one of Harry's Defense Against the Dark Arts professors, and serves drinks such as "Befuddlement Brew," "The Shacklebolt," and "Ludo's Debt." The space is designed to look like an apothecary, and there is Harry Potter-inspired imagery and memorabilia throughout. Even though it's kind of gimmicky, their food and drink menu looks pretty impressive.