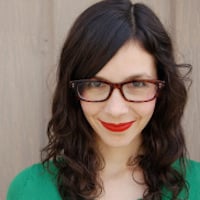 Filed by Meg Favreau

|

Sep 17, 2015 @ 6:30pm
I like a good, cold Budweiser; it's a great pizza-pairing beer. But I've been looking for a version of Bud that seems more... what's the word I'm looking for? Desperate. Maybe a Bud that peaked in 1992? Well, the Canadian arm of that boozy mistress has answered my prayers, because they're releasing a limited edition Budweiser that's "inspired by" and "infused" with Metallica.
No, Lars Ulrich didn't swim around it, Red Tick Beer-style. Rather, when Metallica performed at a new venue in Quebec earlier this week, the Centre Videotron, Budweiser parked a big truck of beer outside to soak up the vibes, stating in a press release:
During the concert, the sonic vibrations from Metallica's music will be infused into the liquid, creating the rock and roll recipe.
I think Budweiser might be a little confused about how a recipe is made, because all I know is that I can't make a "Can't Feel My Face" cake just by playing The Weeknd nearby while it cooks. Anyway, the beer will be released in Canada and is limited to 100,000 cases. Here's what the truck looked like outside the venue: