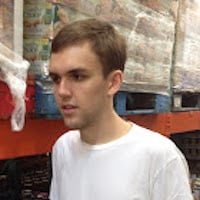 Filed by Bijan Samareh

|

Oct 01, 2015 @ 11:26am
There's now a portable pizza pouch in case you gotta eat a slice of 'za the run. It was made by Stupidiotic, a novelty store whose products include underpants for your hands, a bag of candy dicks, and luggage with a scooter on it.
Here's the product description:
No one should ever be without pizza. Sadly, (often tragically) pizza is not always available for immediate hand-to-mouth consumption. Prepare yourself. Keep and carry a backup slice with this specially designed Pizza Pouch. A durable zip-lock sealing neck-strap pie slice device. Always fresh and ready. BONUS: Just wearing this Pizza Pouch will instantly make you more popular and attractive. It's a bold (and delicious) fashion statement. Portable pizza. The best invention since delivery.