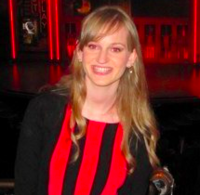 Filed by Orli Matlow

|

Sep 24, 2015 @ 10:19am
The Pumpkin Spice Latte has been under fire for basically setting your body on fire. To right some of the wrongs, the kind people at Starbucks have at least put some semblance of real pumpkin particles into the drink. But the PSL's problem is no longer the calories, but the fact that it now has competition.
Starbucks has just launched a new fall beverage, the Toasted Graham Latte.
https://twitter.com/Starbucks/status/647032804862132224
"I thought about the back-to-school season and looked at the latest food and beverage trends," said Yoke Wong, Starbucks' Research & Development manager in a release about the drink. "What I found to be quite popular in the U.S. is the taste of cereal milk, the delicious leftovers in your breakfast bowl."
Inspired by these fond memories, Wong started soaking graham crackers in milk, and ultimately created the latest autumnal delicacy, "The Toasted Graham Latte... an espresso beverage with steamed milk, flavors of graham and sweet cream and finished with a sprinkling of cinnamon graham crumbles."
https://twitter.com/Starbucks/status/646711883844595713