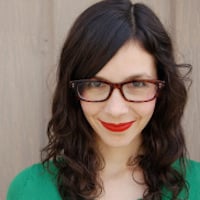 Filed by Meg Favreau

|

Jul 16, 2015 @ 8:20pm
I'm sure they're delicious, but everyone's going gaga over milkshakes that look like they're made by a toddler left alone in a Cold Stone Creamery.
Pâtissez, a cafe in Canberra, Australia, makes a mean milkshake, and people are going CRAZY for them. According to co-owner Anna Petridis in an interview in the Canberra Times, "everything in the shakes is house-made, down to the brownie and the marshmallow." I guarantee they're delicious. And they look delicious, too, because we humans know that things like caramel, brownie, and Nutella taste good.
But they also look like a goddamn hot mess.
As far as I can figure out, the process goes something like this:
1. Make a milkshake.
2. Put a bunch of well-crafted toppings on that milkshake in a haphazard fashion, so it looks like said toppings could fall off at any moment, similar to someone clinging to the side of a building in an action movie.
3. Get someone to Instagram that shiiiiiit. Petridis actually mentioned in the article that they wanted to create something people would want to photograph. SUCCESS:
According to Petridis, people are "waiting an hour for a table, and they'll wait 45 minutes for a shake." This makes me happy; the owners of a new small business (the cafe is only a couple of months old) are getting a TON of business and press for what is obviously a tasty, handcrafted product. But let's call a spade a spade, and let's call a dribbling tower of dessert items what it is: a mess.