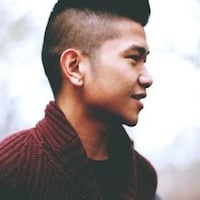 Filed by Keith Estiler

|

Mar 22, 2016 @ 10:29am
This past weekend, two café-goers allegedly dined, ditched, and then, they were blasted on Facebook for not paying their tab at a café in Dublin, Ireland. White Moose Cafe owner Paul Stenson apparently didn't want the pair to get away with free breakfast so he channeled his inner Kanye and threatened to release CCTV footage of them on Facebook in a high-powered social media rant.
On Saturday, Stenson wrote a public warning to the dine and dashers, giving them "120 minutes to call us and pay by card." He continued:
If you do not pay [within that] timeframe I will share a CCTV image of you on this page and give you the biggest public roasting of your lives.

Many thanks for your cooperation,

Paulie

P.S. Our number is 018386633. For the benefit of your mental health, I suggest you don't ask to talk to me.
In a follow-up post which was written on the same day, Stenson said the couple thought breakfast was included in their overnight stay at the Charleville Lodge Hotel (the cafe is located inside the hotel building). The couple paid their $34-something bill just in time—before Stenson released the CCTV image shaming them.