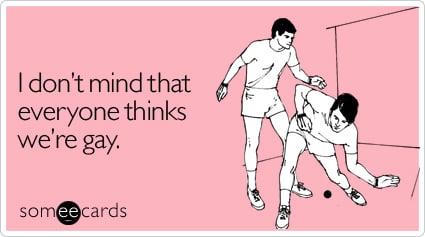 Take gay pride in your straight friendships.
The new Daft Punk album is out, the Tony's were last night, it's finally warm enough for assless chaps—it must be Gay Pride Month! "Pride" is one of those basic emotions like "compassion" and "empathy" that we're barely capable of experiencing (let alone articulating). If you've got the same problem, this list of 17 shameful ways to show your support for gay pride should help (and you won't even have to change your profile picture). Say it loud and proud on Facebook and Twitter or invite someone to get used to the fact that you're here and queer by making your own.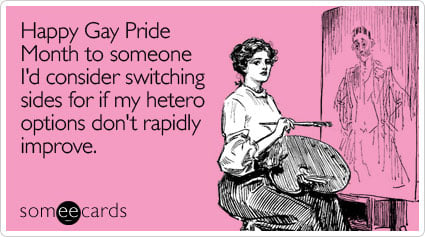 Think of what a fabulous gay wedding you could have!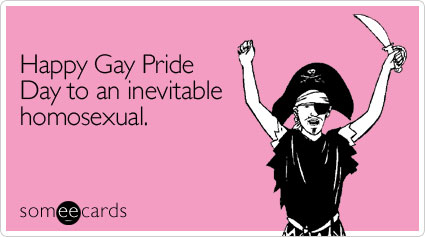 Relieve someone's anxiety about coming out of the closet.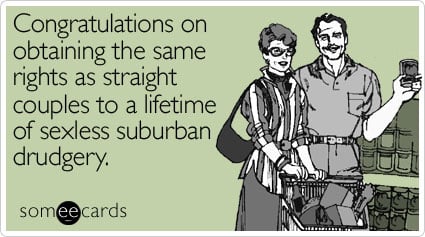 But at least your two-garage house will be more tastefully decorated.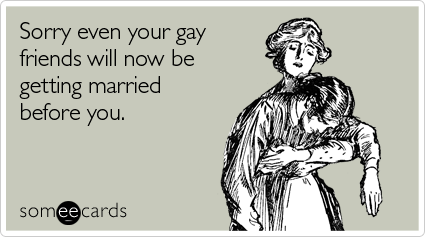 And divorced! Look on the bright side.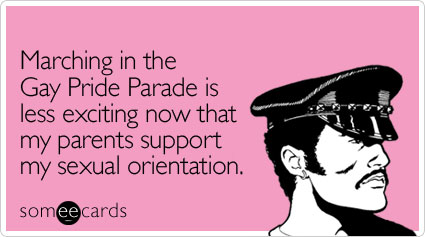 They probably still don't support mesh tank tops and feather boas. Baby steps.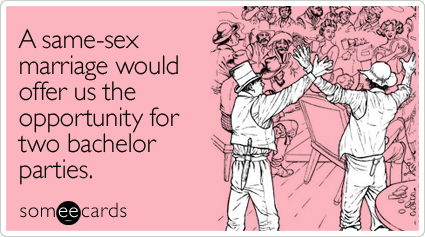 And two scrumptious post-bachelor-party brunches!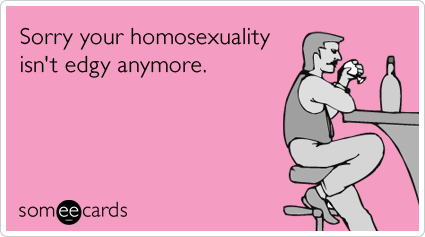 Because gay pride used to be so much gayer.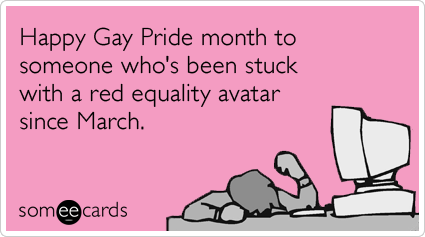 You'll get to change that thing one of these months. Not this one, though.

Nothing says "gay pride" like straight shame!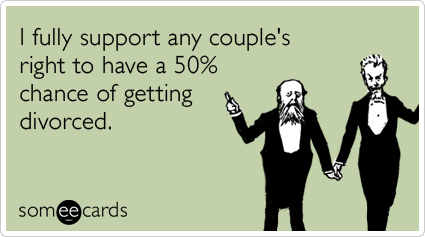 Because misery loves company. (It didn't choose to love it, it was born that way.)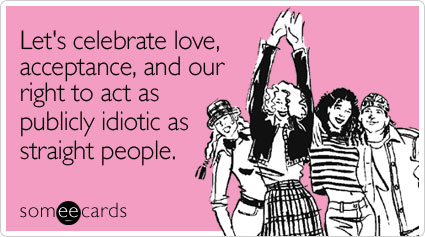 It's the only way there'll ever be full equality.