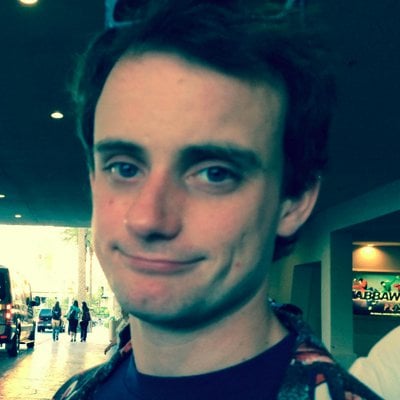 Filed by Johnny McNulty

|

Oct 30, 2014 @ 1:20pm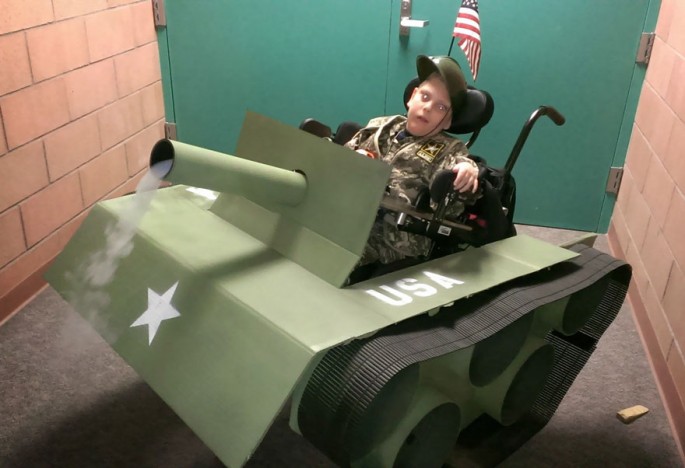 General George S. Patriotism.
Redditor Viper20220k has earned his fake online Internet points, and then some. The Colorado man is a step-father to a boy with cerebral palsy, and every year, he spends "15-30 hours" putting together elaborate costumes built to fit around his step-son's wheelchair. Even though the kid is non-verbal, Viper20220k says that he loves being read stories and watching movies, and that Viper and the boy's mother pay close attention to what he seems to be enjoying every year, and that's what they base their costume on. The first year, he built him a pirate ship.

That pirate bucket needs to be the new cupholder in all cars.
Then, he built him a fire truck with a working light bar.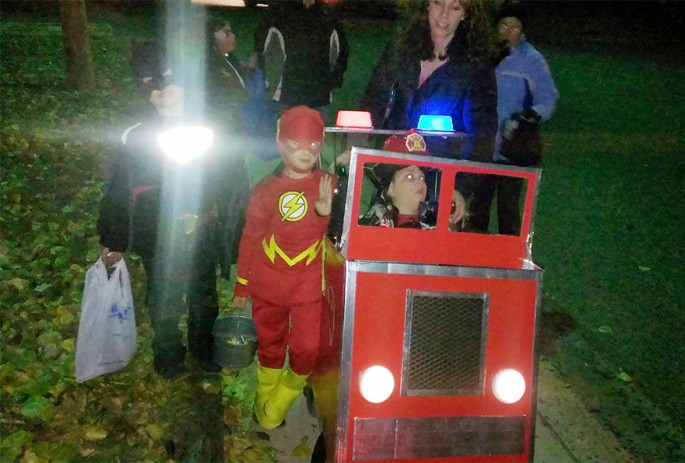 And apparently a Batman/Iron Man crossover costume.
Finally, this year he built the tank you see at top (with a working fog gun using a PVC pipe, water and dry ice). Viper20220k would have liked to have made the fog gun a working candy launcher instead, so his step-son could launch candy to other kids, but apparently projectile weapons are frowned upon at our nation's schools.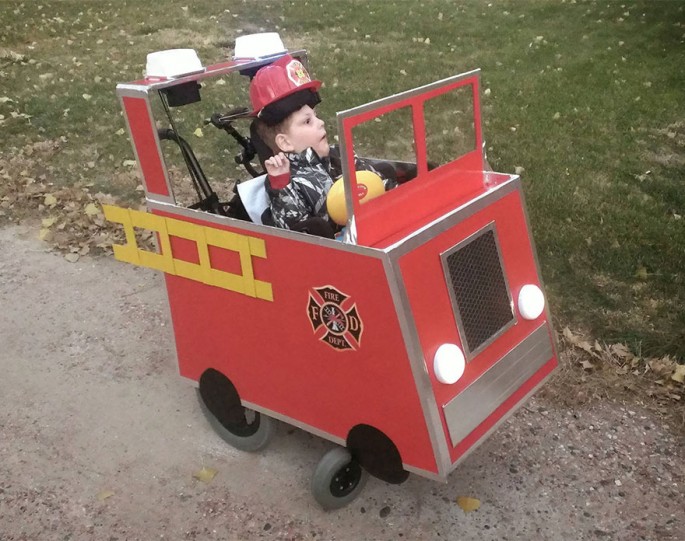 Where's the fire? Wherever this little hot guy shows up.
As I mentioned, the costumes are based on whatever the boy seems to be enjoying that year (since they communicate non-verbally, his parents have a pretty good idea of what he does or doesn't like, even if they can't discuss it specifically). Viper20220k says that this is the year they may start introducing him to Star Wars stuff, so keep an eye out for that in 2015.