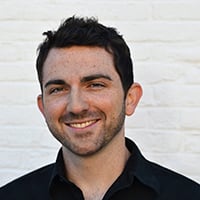 Filed by Chip Dwyer

|

Feb 12, 2016 @ 9:34am
On Feb. 8, Dr. Benjamin Habib froze on live TV during a morning news segment on ABC24 News Breakfast in Australia. It was the result of an anxiety attack. Habib has appeared on TV previously, and was there to discuss North Korea, a subject with which he is quite familiar.
Here's the incident in question:
Instead of recoiling from the moment, Habib chose to use the experience as an opportunity to show others what it's like to be impacted by an anxiety attack. Here's his account of the ordeal, from his blog:
In doing the News Breakfast interview I inadvertently thrust my life-long battle with severe anxiety into the public domain. The moment I accepted the interview invitation on Sunday afternoon I started experiencing a steadily growing anxiousness that peaked as Michael Rowland threw to me in the ABC studio. I watched an NBA basketball game on TV on Sunday night but I couldn't tell you a single detail about the game. Rather than go to sleep as PM ticked over to AM, I became increasingly wired as I ruminated endlessly on what I would say in the interview, what I would wear and how I would get to the ABC studio in Southbank in the early morning, among other things. As an introverted personality type I have a richer inner world but with an early start and an appearance on national TV looming my brain slipped into a state of hyper-arousal. I did not sleep a single minute before I jumped on the train to the city on Monday morning.