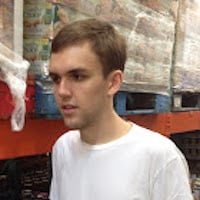 Filed by Bijan Samareh

|

Oct 13, 2015 @ 1:50pm
If you can see the baby in these blotches of ink, you are more likely to suffer from hallucinations and possibly psychosis.
According to a new study from the University of Cardiff and Cambridge University, participants with "early signs of psychosis" were more easily able to discern the baby in the photo than the "healthy" control group. Scientists think that's a good thing, though. (Really?) As Metro explains:
But this is actually a good thing, the scientists argue, because this is your brain trying to interpret and make sense of the world.

It is actually predicting what it expects to experience, and filling in the gaps in reality, the research by the Universities of Cardiff and Cambridge shows.

They also suggest that everyone will experience hallucinations at some point in their life, namely when people see or hear something that isn't really there.
So you might be psychotic, or maybe not. Who knows? Here's the real picture side-by-side with the test—a "psychosis test answer key," if you will.