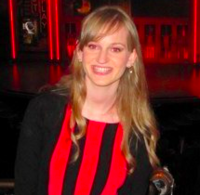 Filed by Orli Matlow

|

Sep 08, 2016 @ 2:15pm
For almost 70 years, girls have grown up playing with Barbie, the German porn doll turned wholesome plastic role model. People have been speculating for years that this ill-proportioned plaything might contribute to a negative body image in little girls, to the degree that that some women even go under the knife to get her waist. A recent study seemingly confirms this theory, demonstrating that girls as young as six (6!) become self-conscious about their bodies thanks to the toy.
The journal Body Image recently published a study titled "The impact of doll style of dress and familiarity on body dissatisfaction in 6- to 8-year-old girls."
The researchers found:
Body shape of dolls influenced young girls' ratings of body dissatisfaction.

Girls who played with thin dolls desired thinner body shapes after playtime.

Playing with full-figured dolls suppressed girls' desire for thin body shapes.
In the study, Dr. Kathleen Keller, a nutrition and food scientist at Penn State, wrote, "In each experimental group, girls desired a body shape that corresponded to the doll with which they played, suggesting that playtime may create a context in which the dolls represent a culturally accepted body shape."