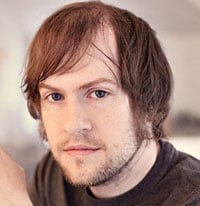 Filed by Brian Boone

|

Mar 01, 2016 @ 8:00pm
Cutting back on coffee is one of those things people often say they're going to do, until they realize it's really hard. It's difficult to give up caffeine because it gives you energy and also, it's incredibly addictive. Nevertheless, if your heart is just beating too damn fast and you're spending $30 a day at Starbucks, here are some alternatives to caffeine that may actually provide a similar kick, according to eggheads. Good luck.
1. Apples (the kind that keep the doctor away).
Sugar is caffeine for children, but like caffeine, too much of it is bad for everybody. An apple strikes a happy medium. There's just enough sugar content to stabilize your blood sugar level—providing a feeling similar to a caffeine jolt—but not enough to create a huge blood sugar spike that will lead to an inevitable crash.
---
2. Cold water. So very very cold.