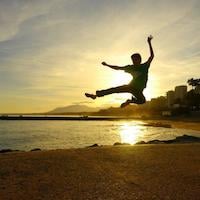 Filed by Mitchell Friedman

|

Jun 30, 2016 @ 9:30am
A Reddit tale in the mostly mortifying "Today I F*cked Up" subreddit revolves around an enema, a hot car, and a very, very uncomfortable man. An enema is an intestinal cleanse, in case you're lucky enough not to know. You shoot some water into your butt to—quoting enemabag.com here—"stimulate peristalsis throughout the full length of the colon."
This translates roughly to: it makes you poop. If you have a question about how to use an enema, follow this helpful guide: Do. Not. Guess.
This is what happens when you guess at enema best practices.