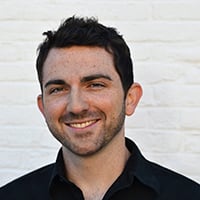 Filed by Chip Dwyer

|

May 24, 2016 @ 3:09pm
Dan Majesky recently recounted the long journey of his wife Leah trying to get pregnant with a wonderful Facebook post. It is a story that's difficult to share, but it's an important one that reminds thoughtless people that you should never ask a couple when they're going to have children. Dan's story is raw, honest and—at times—hilarious. The Majeskys' attempt to have a baby seems to capture every gritty feeling and emotion of the human experience. It's a rollercoaster, and it's worth the ride. (Read the full text below)
Do you have a minute? I've got kind of a long story. Leah and I have been trying to get pregnant for over 3 years. I'm...

Posted by Dan Majesky on Friday, May 20, 2016
Do you have a minute? I've got kind of a long story.

Leah and I have been trying to get pregnant for over 3 years. I'm not sure when, exactly, we stopped the birth control. Like all our plans, we didn't start with a plan, but instead decided that if we got pregnant, that would be great.

And then we didn't get pregnant.

I mean, look, when you're in your twenties, it feels like you can't look at someone else without getting pregnant. We've all heard about someone who got pregnant through 2 condoms, spermicidal lubricant, and an IUD. Right? But we didn't get pregnant. No big deal.