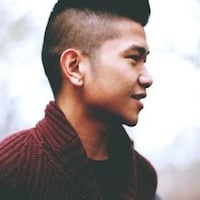 Filed by Keith Estiler

|

Apr 29, 2016 @ 6:40pm
If you're working out at Washington and Lee University, you better familiarize yourself with their gym's strict dress code which desperately needs a 2016 update. On April 12, a student at the university named Danielle had her gym session abruptly ended because of the tank top she wore.
According to TotalSororityMove.com (TSM), Danielle was asked to leave the gym by a student employee who told her that her "shirt was too low in the back."
"I'm disappointed. I have witnessed nip slips in that very fitness center when meat heads have trimmed a few too many inches from the sides of their homemade tank tops," Danielle told TSM. "But I get kicked out for revealing a triangle in the middle of my back? And on Women's Equal Pay Day?" These squares can't handle the triangle on your back, Danielle. They. Just. Can't.
And yes, Washington and Lee's choice of exercise wear is definitely for squares. Taken from the university's website, here are their do's and don'ts regarding fitness attire: