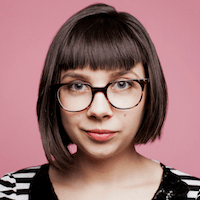 Filed by April Lavalle

|

Mar 30, 2016 @ 1:34pm
This will story will make you feel bad for eating pizza in bed: Milla Bizzotto is a 9-year-old girl who completed BattleFrog's Xtreme 24-hour Race, a dauntingly long obstacle course that was originally created for US Navy SEALs. Bizzotto weighs only 53 pounds, proving that big things come in small packages. She often uploads pictures and videos of her doing her badass thing to her Instagram page.
Besides running a race that literally lasted for a full day, Milla has also taken part in BattleFrog's 15k, as well as a Spartan Sprint obstacle race. Next up, Milla will attend an invite-only Athlete's Race in Miami before heading off to Hawaii to run the Spartan Trifecta. Doesn't just reading that make you tired? How does Milla muster the athletic vigor is takes to run these races created for people at least twice her age? Well, she has an incredible support system behind her, led by her father/coach/biggest fan, Christian Bizzotto.
Christian is the co-founder of Focused Movement Academy, a gym that provides fitness coaching and programming. Although Milla has always liked being at the gym, her passion for fitness turned serious after she was being bullied by classmates. Milla now spends several hours after school in the gym from Monday to Friday. Although Milla never had to physically defend herself against those who picked on her, the bullying ceased when she became more confident and learned how to rely own her power. Who would want to mess with a girl who does deadlifts?