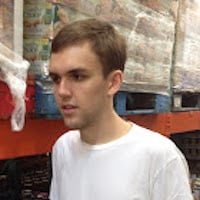 Filed by Bijan Samareh

|

Nov 10, 2015 @ 1:50pm
These nurses tried to do a Frozen sing-along for a little girl with cancer, and although it was kind of a sh*tshow, they get an A for effort. Millie is a 3-year-old girl who has been diagnosed with Neuroblastoma, a "cancer of specialised nerve cells involved in the bodies development." Her parents are documenting her story with a Facebook page called "Millie's Journey" and raising money for her treatment with a crowdfunding campaign. Last week, they posted a video of Millie's nurses serenading her with a rendition of "Let It Go" from Frozen. Not everyone sings on key or knows the lyrics, one of the nurses leaves about 30 seconds into the routine, and Millie doesn't really sing along with the microphone she's given, but hey, at least they tried, dammit!
https://www.facebook.com/milliesjourney3/videos/vb.472293072931154/509839655843162/?type=2&theater