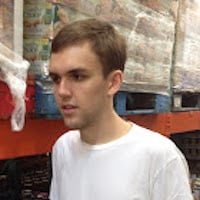 Filed by Bijan Samareh

|

Nov 05, 2015 @ 6:20pm
A woman who had to have one her legs amputated was told that she's no longer "disabled enough" to receive a disability-friendly car through a government program. Her name is Olivia Cork, and she's a 19-year-old student from Stoke-on-Trent, England. She had her right leg amputated five years ago and as a result, she drives a "Motability" car—a government-subsidized Ford Fiesta that's been customized to accommodate her needs. She uses it to drive to school and get to her swimming practices (she aspires to be a paralympian).
Because of recent budget changes in "Personal Independence Payment," a government program meant to assist people like Olivia, she has been deemed ineligible to continue using it. According to Olivia:
If you can walk a certain distance, a few house lengths, then you are not deemed disabled enough. It does not matter if you use crutches or prosthetic legs or whatever.
She asked them to reconsider, but they stuck with their decision. She had until next April, at which point they would take it from her. But last month she received a letter from them saying that it would be taken on November 9th, and the only way she could keep it would be to raise 4,900 pounds (around $7,500).