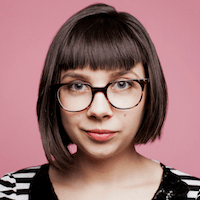 Filed by April Lavalle

|

Oct 03, 2016 @ 9:52am
Susan Schneider Williams, the widow of comedy icon Robin Williams, wrote a heartbreaking personal essay entitled, "The terrorist inside my husband's brain." In it, she spoke about the debilitating neurological disease that doctors believe led to her husband's suicide in 2014.
After his death, doctors concluded that Williams was suffering from Lewy body disease (LBD), a kind of dementia that affects cognitive abilities due to the degeneration of the brain.
LBD made things like remembering lines, recalling memories, and functioning day to day extremely difficult. Schneider Williams remembers her husband having a severe panic attack while filming Night at the Museum 3.
During the filming of the movie, Robin was having trouble remembering even one line for his scenes, while just 3 years prior he had played in a full 5-month season of the Broadway production of "Bengal Tiger at the Baghdad Zoo," often doing two shows a day with hundreds of lines—and not one mistake. This loss of memory and inability to control his anxiety was devastating to him.
Symptoms were worsening for Williams, and ranged from insomnia to paranoia, as well as physical symptoms like stomach pains, urinary difficulty, and tremors.
He kept saying, "I just want to reboot my brain." Doctor appointments, testing, and psychiatry kept us in perpetual motion. Countless blood tests, urine tests, plus rechecks of cortisol levels and lymph nodes. A brain scan was done, looking for a possible tumor on his pituitary gland, and his cardiologist rechecked his heart. Everything came back negative, except for high cortisol levels. We wanted to be happy about all the negative test results, but Robin and I both had a deep sense that something was terribly wrong.