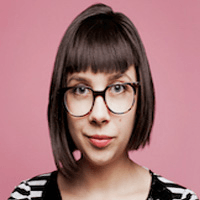 Filed by April Lavalle

|

Jun 15, 2016 @ 6:35pm
Abortion is one of the most controversial topics in America, with the pro-lifers and pro-choicers debating whether a woman should be the one in charge of her body, or if zygotes and angry men in suits should be the ones calling the shots. As bitter as the debate is, almost all Americans agree that abortion should be limited after a certain date—unless there are health risks meriting an exception. ​Jia Tolentino, a writer at Jezebel, interviewed a woman who called herself Elizabeth (not her real name) about her experience of getting an abortion at 32 weeks after finding out that her son would not be able to survive outside of the womb.
Elizabeth, a 35-year-old professional, lives with her husband in Brooklyn. The couple suffered a heart-breaking miscarriage at 10 weeks with their first pregnancy, but wanted to continue to try to conceive. Eventually, the two did, but there were minor complications with the pregnancy early on.
It was around 16 weeks, I think, when we got the scan that looked like his feet were turned in—like club feet. Our doctor said he was OK, that we'd just keep watching it. Then, also around that time, we found out that I had a weird umbilical cord, or velamentous cord insertion. Normally, an umbilical cord is implanted in the center of a placenta; mine was way on the edge. That affects blood flow, affects how blood and nutrients get to the baby, so they put me on rest. And, unrelated, I was also bleeding—these huge bleeds that looked like I was having a heavy period.