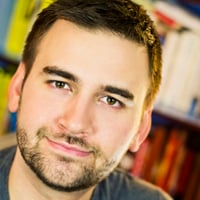 Filed by Dan Wilbur

|

Sep 02, 2015 @ 10:42am
Many things marketed to women or culturally accepted as something women enjoy are actually great for men, too. That's right: men. With penises.
The other night, I (a dude) watched a show where women made "pleasure baskets." A pleasure basket is like a gift basket you make for yourself, full of chocolate and romance novels and scented soaps. I was trying my hardest to think what a man would put in his pleasure basket. Would you even use a basket for the male version of this exercise? Or would you make it a "rusty pleasure bucket full of after shave" or an "old paint can full of porn."
I realized, feeling my callused hands, that men also need to moisturize and get in touch with our sexuality through reading.
Here are some things usually perceived as being for women that men should learn to love:
1. Manicures.