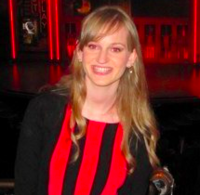 Filed by Orli Matlow

|

Mar 14, 2016 @ 11:00am
March 14th, a glorious date numerically represented as 3.14, is Pi Day. It is a sweet holiday to marvel at a mathematical constant and pun on how "pi" is like "pie." Twitter is celebrating this delicious, somewhat irrational holiday with some fresh, sweet tweets—topical tweets being the other true constant in this circle of life.
1.
2.
3.14159.
Hey DORKS if I see you out on Pi Day you're gonna get punched 3.1415 times. Why don't you use 2πr to determine the circumference of MY FIST.

— Aaron Burdette (@AaronBurdette) March 14, 2013
4.
Monday's can sometimes feel like pi.... Never ending lol #PiDay

— evan turner (@thekidet) March 14, 2016