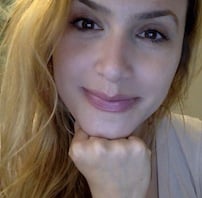 Filed by Babe Parker

|

May 09, 2015 @ 12:15pm
Mother's Day doesn't have to be stressful or expensive. Your mom just wants to know how much you appreciate her, and you can demonstrate that with the simplest of gifts:


1. Write Her a Letter Admitting All The Times You Were Wrong and She Was Right.
This could be a list of things that happened back in childhood, or ya know, last week.


2. Go See The Doctor And Get That Thing Checked Out.
She just wants to know what they say. Please just go, for her.


3. Throw Her a Virtual Party via FaceTime.
This is great because FaceTime is NBD, but baby boomers are still very excited about using it. FaceTime is always a treat, but if you're wearing a party hat it will feel super festive.


4. Make a Photo Collage of Her (and Post That Shiz On Social Media).
Photo collages are super easy to make (and not to mention totes adorbs.) Chances are your mom might not know about those pic-making apps you have on your phone, so your skills are appreciated. Some PDA via Facebook is sure to make anyone feel special.