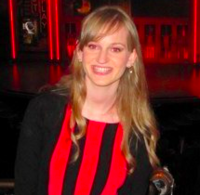 Filed by Orli Matlow

|

Jun 08, 2016 @ 9:25am
High school student Kaitlyn Juvik of Helena, Montana, was disciplined at school last month for not wearing a bra. Administrators claim she violated the school's dress code, but in response, she staged a protest to say No Bra, No Problem. By not keeping her boobs in a cage at school that day, admins say, Juvik was distracting to other students. Despite wearing a loose-fitting shirt, Juvik was still sent to the principal's office, and asked to cover up.
She writes:
If anyone is curious, THIS is the shirt I was wearing when I was called out!!! not see through, not inappropriate! and you definitely cannot tell I'm not wearing a bra unless you're looking VERY hard! I was most definitely not wearing anything that was against the dress code!
Helena High School's principal declined to elaborate on what specifically was the violation, but told KRTV, "I'm not going to check student's undergarments. We are going to ask them to dress appropriately and if we feel it is inappropriate, male or female, we are going to ask them to cover up."
Juvik created a Facebook event and community page titled No Bra No Problem, calling on her peers to stand in solidarity by letting their boobs hang. She describes it as "the movement for gender equality, women's rights, & being comfortable. Against discrimination in schools, we focus on the right for girls to go braless."