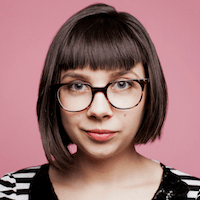 Filed by April Lavalle

|

Sep 22, 2016 @ 11:53pm
Pornhub is helping one lucky woman pay for college and no, this is not a premise for a porno. For the second year in a row, Pornhub Cares, the philanthropic division of the adult website, ​ is granting a $25,000 scholarship to one college student. And you don't even have to get naked to earn it!
The scholarship program began last year when Pornhub Cares launched an essay contest to help a hopeful student finance their education. The prize ended up going to 48-year-old mother-of-two MaryAnn Uribe, who is currently in the process of earning her bachelor's degree from Troy University.
Last year's scholarship was open to all genders in all fields of study, but this year's award will specially be given to a woman in with the ambition to work in the STEM fields—that is, science, technology, engineering or math. According to the US Bureau of Labor Statistics although 47% of the workforce is comprised of women, only 24% of people working in STEM fields are female.