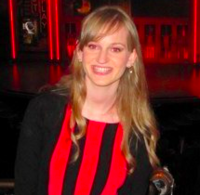 Filed by Orli Matlow

|

Oct 21, 2015 @ 1:45pm
Vice President Joe Biden will remain eternally cool, maintaining his integrity and chill vibes by not running for president in 2016. People on Twitter picked up on the fact that it is Back to the Future Day, and even though Biden may not be running, Hillary Clinton still is.
In case you missed it, here's the announcement:
https://www.youtube.com/watch?v=R2DLP4Dj-uQ
Twitter erupted with love and laughter for good ol' Uncle Joe:
News outlets acknowledged sartorial choices.
https://twitter.com/nprpolitics/status/656872371035467778
Celebs cited history.
https://twitter.com/GeorgeTakei/status/656870653396697088
People quoted his speech.
https://twitter.com/JarettSays/status/656867283545907200