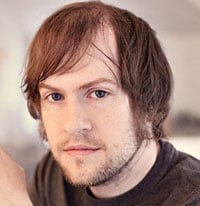 Filed by Brian Boone

|

Aug 04, 2016 @ 1:45pm
There's a certain art to being lazy. Ironically, it takes a lot of effort—mental effort, not physical effort—to keep doing as little as possible for as long as possible. But then desperate situations call for desperate measures, as these people on Reddit confessed.
1. Sometimes clapping is just too much work for Albuyeh.
Used to have one of those 'clap on, clap off' lights in my room. I hated clapping so I just made an audio recording of me clapping and mapped it to one of the programmable keys on my keyboard.
2. Adman130 knows that the worst part of exercise is the exercise.
Our family got a Wii Fit. I wanted to play it but not work out, so I calibrated the board to the weight of my legs when I'm sitting down.
3. Or squirmdragon is just utilizing their skills, and they're better at yelling than they are at picking up stuff.