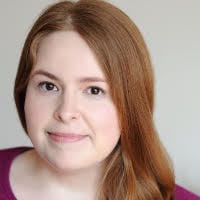 Filed by Kristen Bartlett

|

Jul 21, 2015 @ 11:32am
While I was working at CBS, Ashley Madison's parent company publicly called me homophobic for not approving their crappy stunt of a Super Bowl ad.

Shhh...don't tell anyone we're the worst. (via AshleyMadison.com)

This week, Ashley Madison's parent company Avid Life Media confirmed that a team of hackers had breached security walls to obtain the personal information of 37 million members. The hackers are threatening to release private user information unless Avid Life takes down Ashley Madison—where married people can meet to have an affair—and another site, Established Men—where rich men can meet young, beautiful women.
I don't condone the release of people's personal information. What people are into privately is no one else's business. But man, am I experiencing some joy in seeing Avid Life Media and their CEO Noel Biderman scramble this week. You see, Noel Biderman doesn't know who I am. But Noel Biderman and I have beef.
For nearly 10 years, I supported myself by working in Television Standards & Practices. For the uninitiated, S&P is the department in charge of making sure that all content adheres to the guidelines of what the network deems acceptable for viewers. S&P people press the button when someone at an award show says "shit." They assign those ratings that pop up at the beginning of TV shows that you probably don't pay attention to. Every once in a while, Dan Harmon shows us some love by Instagramming a note where we ask him to lose a bunch of F-words.