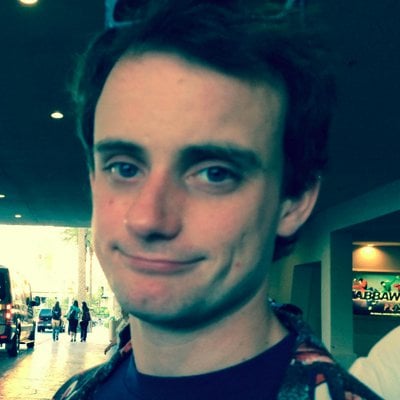 Filed by Johnny McNulty

|

Jan 30, 2015 @ 11:37am


Yes.
The Chicago subway system, or the L, is getting a little more fun thanks to a Kickstarter-funded campaign called the Chicago Transit Project by comedian Ben Larrison. As he explains on the CTP site,
The average weekly ridership on CTA trains is almost 4 million. Four million! Imagine how much more interesting we will make those rides—how many commuters' days we'll brighten, how many tourists we'll confuse, how many awkward dates we'll lend a source of conversation.
Tourists certainly may get even more wary of city dwellers after reading some of these...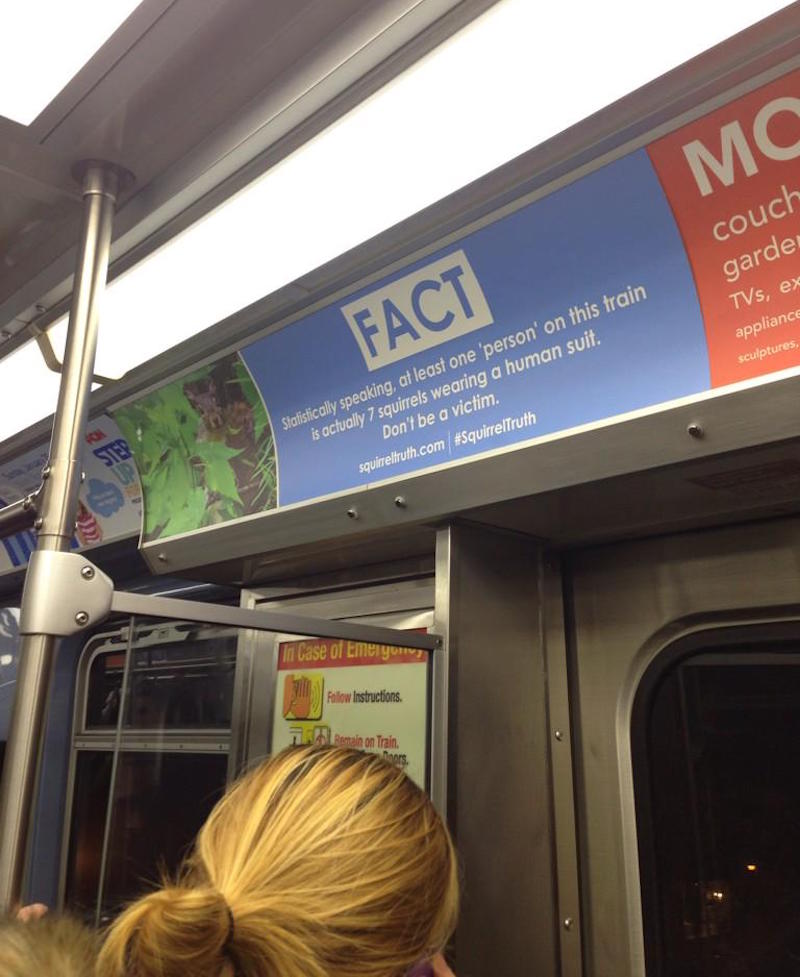 "Tom, I'm gonna give that beggar some money." "Don't, Darlene. He's probably squirrels."
The official-sounding CTP raised $4,000 on the crowdfunding site to buy ad space in 100 train cars on Chicago's Red Line. The ads come in two flavors: "#SquirrelTruth" and "...Vanessa?":

We haven't spotted any ...Vanessa? ads posted to the Internet, so maybe the campaign hasn't started yet. If you see any, let us know! In the meantime, though, we're really digging the #SquirrelTruth facts (spotted by redditor crazypoppycorn).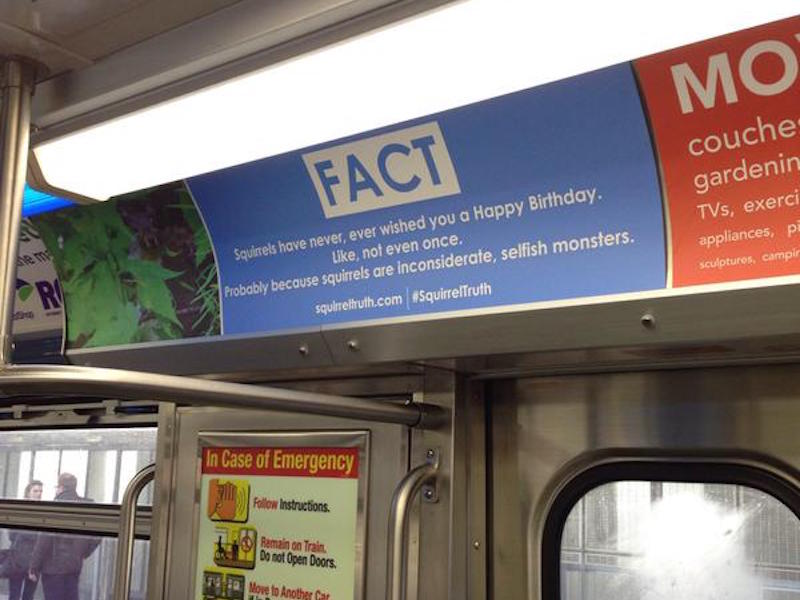 And if they do wish you Happy Birthday, they probably have rabies and have gone insane

There seem to be four in total, including this one that crazypoppycorn missed: