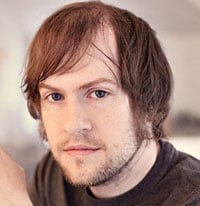 Filed by Brian Boone

|

Aug 05, 2016 @ 6:10am
Being a maid is a thankless job—especially at hotels and motels, where guests tend to let loose with their most base instincts (and bodily fluids). But somebody has to clean it up, and clean it out. These heroic housekeepers did, and then they talked about in on Reddit.
1. Every day at work, LaVieLaMort toed the line.
Ex maid for a super 8 in a shitty town in rural Nevada. I found all kinds of weird stuff but the thing that takes the cake was the entire toenail of someone's big toe. Found it in the bathtub. I almost vomited.
2. Did you know that fingernails are made of the same material as hair? Both are disgusting to Fastrixer.
Side table drawer full of nail clippings. Like they were saving them :-/
3. Okay, pseudonomius_maximus, but Three Cheese, Garden Vegetable, Hearty Italian, what are we talkin' here?
A drawer full of spaghetti sauce. Not in a container. Just there. it was gross.