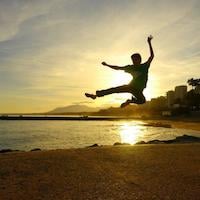 Filed by Mitchell Friedman

|

Jul 25, 2016 @ 5:15pm
Each year, The National Low Income Housing Coalition (NLIHC) releases a map that shows the hourly wage an employee has to make to afford a two-bedroom rental in each state. The numbers are depressing, and now the map-making gurus at Spatial Cartography have an even more detailed illustration to show that Americans can't afford housing.
Here's what parts of America, based on census data on household income, are unable to afford a two-bedroom apartment.
The redder the state, the higher the percentage of people who can't afford a unit. Green means lowest percentage, and yellow represents the middle.
If you're curious, here's the original NLIHC data that Spacial Cartography is using. The number in each state represents the hourly wage needed to afford a two-bedroom.
(Get a closer look here.)
And here's the percentage of households in each state that can't afford it.​