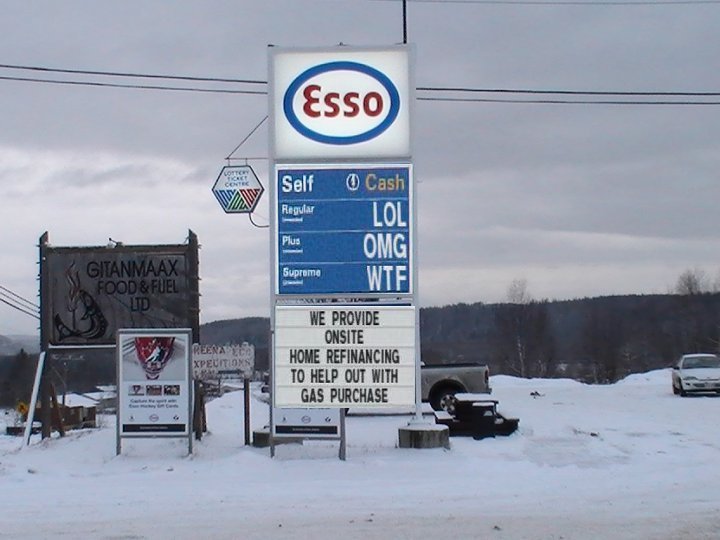 According to this forum, a woman was sent this photo from a friend near an Indian Reserve in Old Hazelton, British Columbia. Not only have they masterfully used Internet shorthand but they've even followed up with a great joke about how to pay for their laughably priced gas. It's all enough to make you wish you could afford to drive to British Columbia to purchase their fuel.
Alert you should send out regarding gas prices >>
UPDATE: Sorry to everyone who seems to think we care whether or not this is fake.