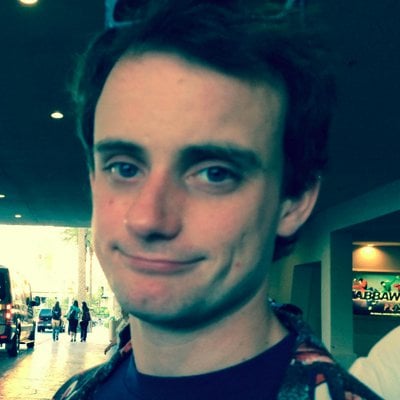 Filed by Johnny McNulty

|

Jun 05, 2014 @ 4:20pm
Marge McCool hasn't given a flying f*ck what people think since before he was born.
I choose to think of this story as "old lady scores some primo ass." Meet 31-year-old Kyle Jones and his girlfriend, Marjorie "Marge" McCool, 91. Marge McCool, by the way, is an awesome name for a nonagenarian who is pulling this kind of action.
Here they are pictured with his mom, Cecilia, a spring chicken of 51, doing an interview with Barcroft TV (video at bottom). Marge and Kyle have been together for 5 years now, since he picked her up in a bookshop when she was at the scandalously nubile age of 86.
In the above photo, they are (I shit you not) looking at old polaroids of Marge shaving herself in the shower.
Kyle likes older ladies. 50 is a minimum, although (maybe since it would be weird to date someone his mom's age?) he likes them over 60 if possible. He's not old-fashioned, though; he dates multiple grannies at any given time. He's got a pretty good reason, too. "Perhaps I would like to meet the right person and settle down," Jones explained, "but I know they would die before me." We've all been there, bro. On the other hand, the knowledge that their boyfriend probably isn't going to keel over at any second is probably a plus for these ladies.