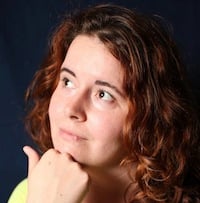 Filed by Aimee Lutkin

|

Oct 21, 2015 @ 10:19am
Quentin Dehar hit on his now-girlfriend Anastasia Reskoss by walking up to her at a party and saying, "I've found the Barbie to my Ken." This has proven to be a prophetic statement, as the two have at this point spent around $300,000 on plastic surgery and various treatments to achieve their mutual goal: becoming human dolls of Barbie and Ken, for real. What a fairy tale!
And they're not shy about all the work they've had done, and their ambitions for ear-reshaping, pectoral implants, breast augmentation and veneers all around:
Quentin and Anastasia are currently living in Paris and according to the Daily Mail are in the process of legally changing their names to "Ken" and "Doll."
https://instagram.com/p/1x51Bvp673/